Grow your public sector sales pipeline
We do the heavy lifting so you can focus on upselling and closing deals. Enjoy unrivalled access to government agency insights, budgets and opportunities.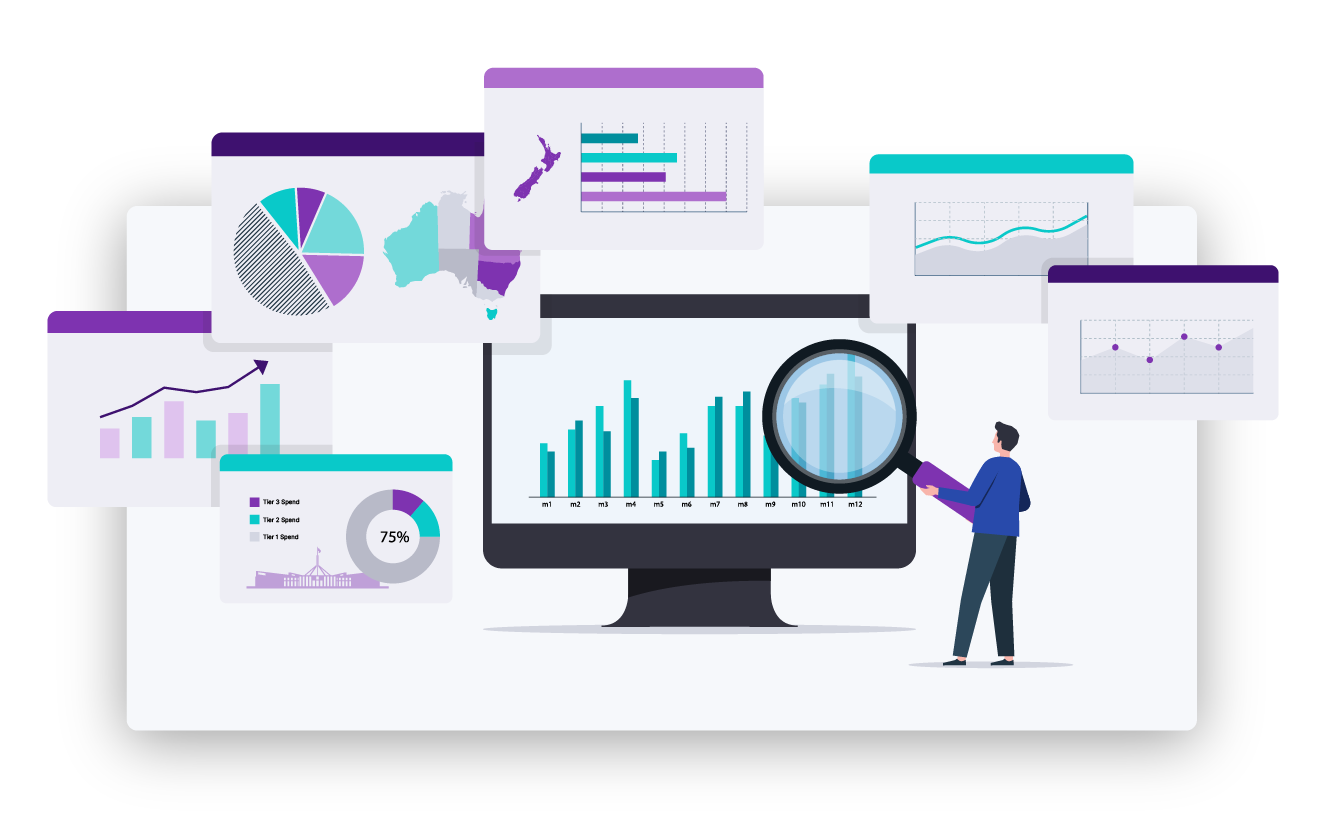 Access market insights
Learn about key trends, approved projects & recent tenders
Identify growth opportunities
Fill your sales pipeline & build meaningful relationships
Stay ahead of your competitors
Discover when contracts are expiring & time your outreach perfectly
Target key decision makers
Get closer to the people who are actually calling the shots
LATEST MARKET INSIGHTS
Keep your finger on the pulse
Discover government procurement trends and identify growth opportunities to shape more effective sales strategies.
DISCOVER NEW OPPORTUNITIES
Identify expiring contracts
Time your outreach to perfection and win more business by establishing when existing government contracts expire.
COMPETITOR ANALYSIS
Stay ahead of the pack
Learn who your competitors are working with and what they're offering so you're in a position to capitalise when their contracts are up for renewal.
TARGET DECISION-MAKERS
Build & nurture agency relationships
Accelerate your prospecting and build stronger pipelines with access to a curated list of decision makers from 130+ government agencies.
Benefits for sales & account managers
Our all-in-one intelligence platform gives sales teams and account managers exclusive access to data from over 180 government agencies. This allows you to identify potential opportunities and position yourself to take advantage of them — before your competitors do.
Access key public sector insights
Identify upcoming opportunities  
Make more informed decisions
Discover competitor activity
Spend less time researching and more time growing your public sector pipeline.
Find out exactly how Intermedium could streamline your team's workflow by booking a personalised demo with a product specialist today.