2023 Digital Government Readiness and Maturity Indicator
How digitally ready are governments in 2023?
Discover each jurisdiction's digital service delivery strengths and weaknesses in this year's comprehensive report.
Whole of Government
Scoring of each jurisdiction based on key digital enablers and progress towards digital maturity
Impartial Assessment
Each evaluation is conducted under Intermedium's strict criteria
Recording Progress
Regarded as a key record of digital progress across jurisdictions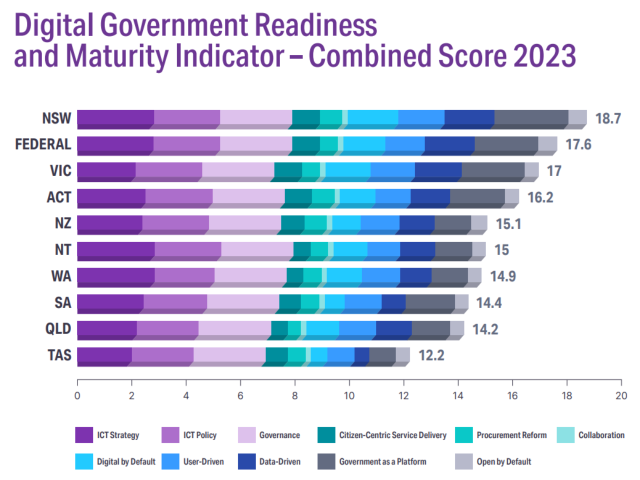 Download the Report
Digital transformation for an improved citizen experience
Intermedium produces the Digital Government Readiness and Maturity Indicator (DGRMI) in recognition that the ongoing digital transformation of government services across Australia and New Zealand (ANZ) is vital to the well-being of citizens, the building of trust in the democratic process, the effective use of taxpayer funds, and a thriving economy.
Learn how your jurisdiction has scored and get a full breakdown of its digital service delivery performance.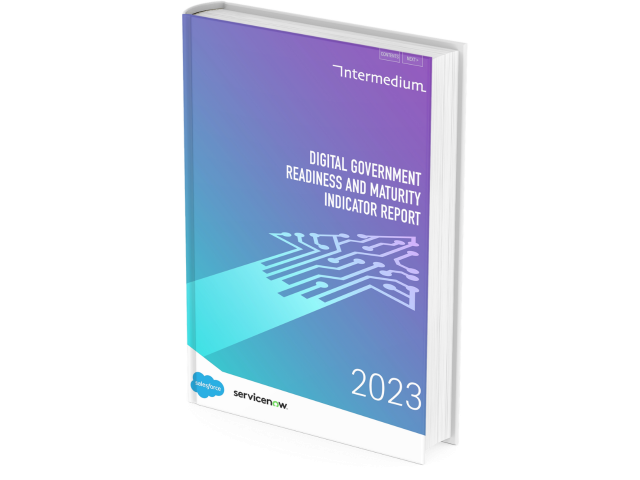 Download a copy of the report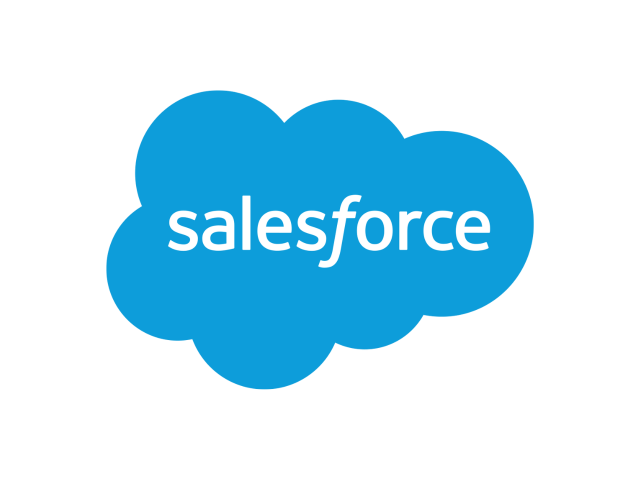 Sponsor
Salesforce
Salesforce is the global leader in customer relationship management (CRM), bringing companies closer to their customers in the digital age. Founded in 1999, Salesforce enables companies of every size and industry to take advantage of powerful technologies – cloud, mobile, social, internet of things, and artificial intelligence – to connect to their customers in a whole new way. The Salesforce Customer 360 includes industry-leading services spanning sales, service, marketing, commerce, communities, collaboration and industries, all on a single trusted cloud platform. The company is ranked #1 on Fortune's World's Best Workplaces list, and Forbes has ranked the company one of the world's most innovative companies for eight years in a row. For more information, please visit www.salesforce.com/au.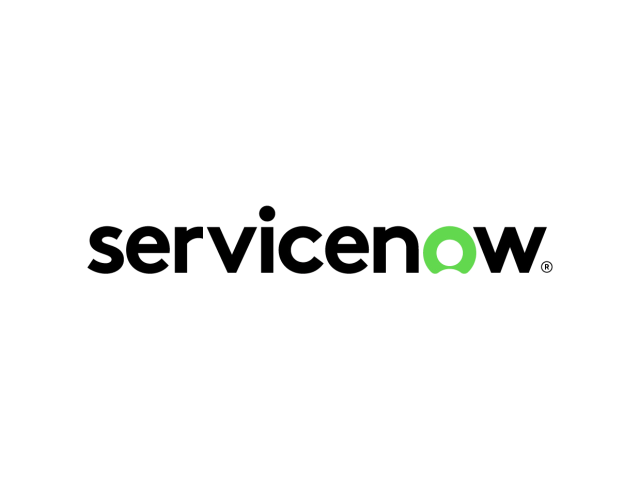 Sponsor
ServiceNow
ServiceNow (NYSE: NOW) makes the world work better for everyone. Our cloud based platform and solutions help digitise and unify organisations so that they can find smarter, faster, better ways to make work flow. So employees and customers can be more connected, more innovative, and more agile. And we can all create the future we imagine. The world works with ServiceNow™. For more information, visit: servicenow.com.
Assessing digital readiness and maturity
How do we make our assessment?
The 2023 DGRMI measures initiatives managed or overseen by multiple agencies, teams and roles. The evaluation focuses on whole-of-government (WofG) digital readiness and maturity and is not a 'report card' for any single agency, group or position.
Criteria include:
The existence of ICT strategies and policies
A robust approach to ICT governance
The existence of a WofG service delivery agency
Reforms to procurement that reflect 'going digital'
Cross-jurisdictional collaboration
Evidence of 'digital by design'
A user-driven and proactive approach to design
Data driven policy-making
Steps towards 'Government as a Platform'
Having open data and processes by default
Explore other reports
Measuring the progress of digital government
Explore Intermedium's range of readiness indicator reports to find out how ready ANZ governments are to deliver digital services. 
Readiness Indicator Series