Supplier Evaluation Tools
Informing stronger procurement decisions
Intermedium's supplier evaluation tools allow agencies to minimise risk, and maximise return from supplier investment.
Multijurisdictional
Understand the supplier landscape across Australia
Cleaned & Categorised
Analyse data across key metrics and benchmark market offerings
Detailed
Over fifteen years worth of searchable contracts, panels and tenders.
SUPPLIER INSIGHTS
Understand how suppliers are engaged with other agencies
Know how your suppliers engage with agencies across other jurisdictions to benchmark your spending and ensure your solution is efficient and cost-effective.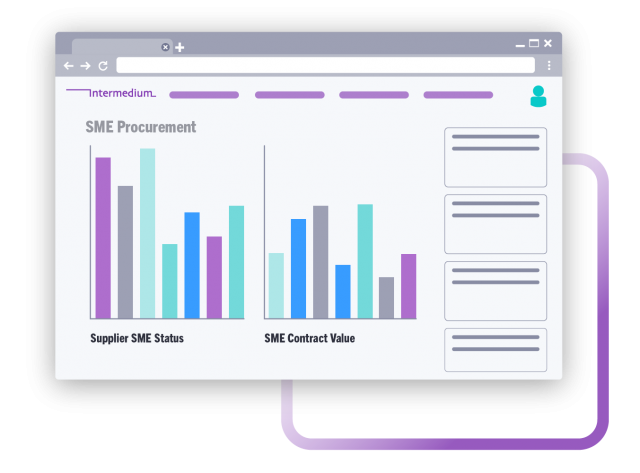 Supplier insights
Encourage diversity among your suppliers
With an increasing emphasis placed on sovereign and SME procurement, Intermedium's tools make it easy to determine which suppliers are local and if they are SME status.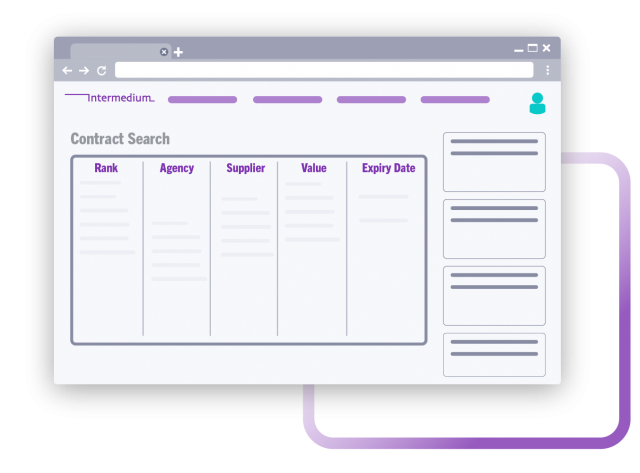 Contract analysis
Maintain visibility across expiring contracts and panels
Remain up to speed with contract expiry and renewal dates, allowing you to start the procurement process at the right time and consider new suppliers.
jurisdictional insights
Know how other jurisdictions are spending
Keep abreast of the market size with a detailed data set of the procurement environment across other Australian state governments.
How would your agency benefit from Intermedium's tools?
Intermedium's supplier evaluation tools allow agencies to gain new insights into their procurement activity and ensure that supplier solutions are efficient, fit for requirements and cost-effective. 
Ensure your suppliers are effective
Benchmark your solutions cost against other agencies
Minimise risks from your suppliers
Assess local offerings
Maximise SME engagement
Minimise risk, promote diversity and maximise value
Let's arrange a time to discuss how Intermedium's tools can assist your agency in securing the right suppliers for your objectives. 
Contact us