Deep dive into the Federal Government ICT market trends
Identify what the trends are in Federal Government ICT market with over 15 years of data on contracts, tenders, panels, agencies and suppliers
Comprehensive
Extensive repository of Federal Government ICT data from 2005
Quality
Cleansed and validated data filterable by categories and sub-categories
Intuitive
Detailed analysis conveniently presented on dynamic dashboards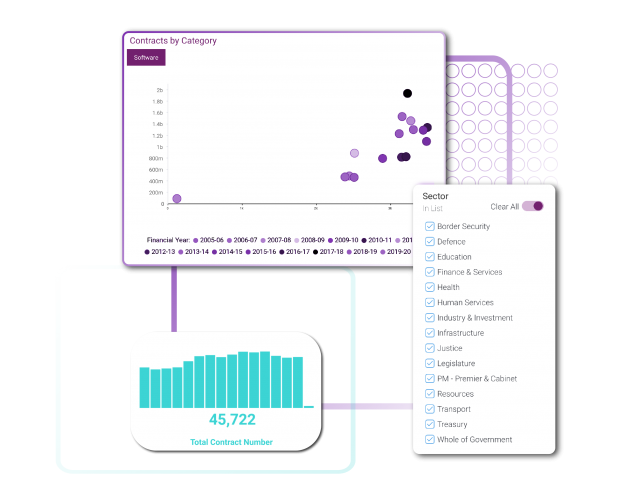 Identify growth in specific markets
All data are categorised into Hardware, IT Services, Labour Hire, Software and Telecommunications for easy reference, with a wide range of sub-categories for you to refine your search.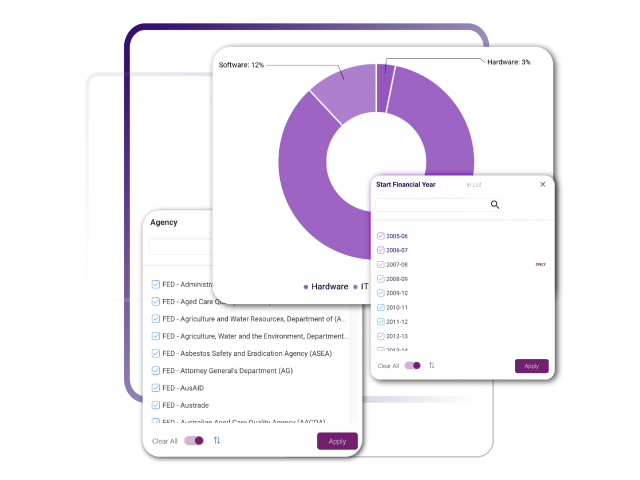 Analyse the right panels and agencies to engage with
Evaluate your opportunities and get a head start on engagement with your target agencies through the right panels. Detailed reports and trends on contracts, panels, agencies and suppliers that have participated in the federal government ICT market since 2005 are presented to you in dynamic, easy-to-use dashboards.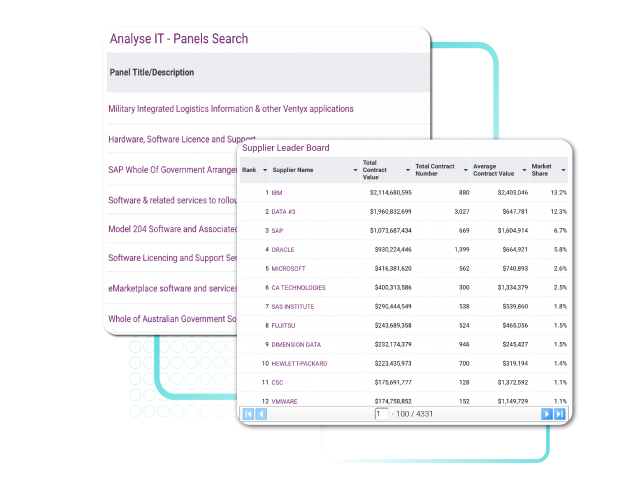 Develop business strategies
Plan your sales and go-to-market strategies with an outlook on multiple or all market sectors. Compare and contrast across several market sectors to get a competitive view of where you stand.
Request a demo
Get an edge in the Federal market
Gain a keen understanding of its procurement trends and insights into the agencies and suppliers participating in the market